Established since 2004, we are an Australian business specialising in the supply of quality workwear and PPE to employment agencies.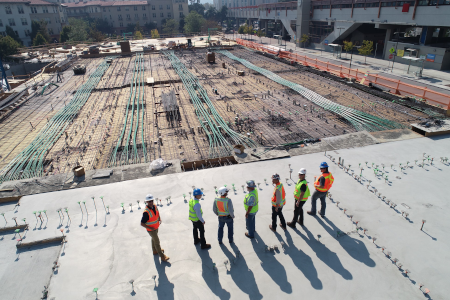 Who we are
Endeva started off back in 2004 as a workwear and PPE supplier solely for employment agencies. So it's probably fair to say we understand employment agencies better than most.
Our business model is unique and was born from a need by employment agencies to equip their clients with essential work gear in a fast and hassle-free manner.
We currently service over 200 employment agencies in NSW, VIC and NT.
What We Do
What we offer is an extremely convenient way for our clients to provide their job seekers with workwear, personal protective equipment and even interview clothing.
We operate by leaving a cabinet full of high-demand work-related goods such as safety boots, hi-vis clothing, goggles, gloves, etc at our client's office, ready for them to use at any time. The goods are supplied on a consignment basis and the client is invoiced only when something is used. Stock is replenished automatically and the cabinet is maintained by our staff.
Our Products
Our product range has been carefully selected with jobseekers and the employment fund in mind, hence, we only stock quality work-related products.
Our cabinets are fully customisable and clients are able to pick what products are kept in them. The cabinets are supplemented by our warehouse which carries our full range; hence very small or large sizes, uncommon products, etc are not a problem.